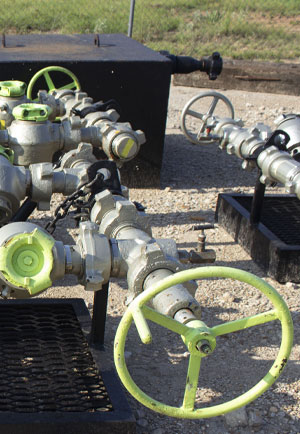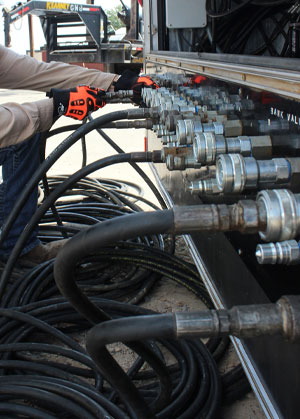 Dependable Flowback & Well Testing
Our Specialty
K&B's Flowback and Well Testing Services provide safe, customized, and dependable well testing and flow control. Our equipment is capable of handling hazardous flow streams including H2S and CO2 as well as high wellhead pressures and temperatures.
We use the latest technologies to reduce project costs, minimize waste, and reduce any associated disposal liabilities as well as document all maintenance history regarding equipment to ensure high performance standards and customer satisfaction.
Our highly experienced team members work together with the customer in order to provide all clients with the information they need. We help our clients to make well improvements such as increasing well efficiency, productivity and performance.
EXPERT HYDRAULIC CHOKE SERVICES
We can customize your hydraulic chokes to fit a variety of applications.
K&B's Pressure Control Services offer a variety of hydraulic chokes to fit a wide range of customer applications. Piston or worm-gear actuated hydraulic chokes are available in either 1.5 or 2 trim sizes with pressure ratings up to 15,000 PSI.
The hydraulic chokes provided by K&B are designed to withstand high flow rates and abrasive material exiting the well bore. We can customize the configurations to adjust to the ever-changing nature of the Oil & Gas Industry. We also offer command centers to operate hydraulic chokes and/orhydraulic valves from a remote location away from pressurized zones.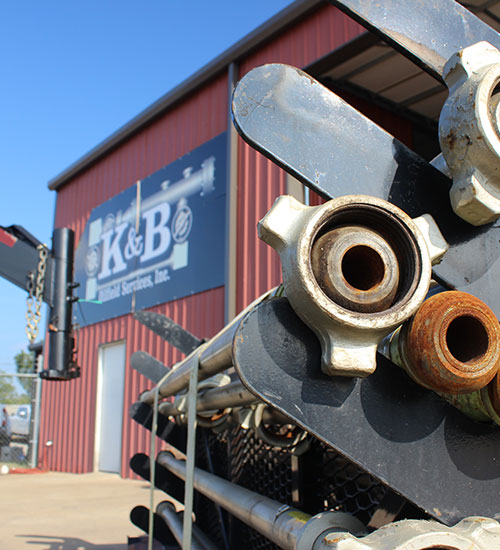 Applications
Depending on the job application, these chokes can be fitted to the following equipment also provided by K&B.
Gate Valve Manifolds
Single Barrel Plug Catchers
ID or OD Catch
Sand Separators
Dual Barrel Plug Catchers
ID or OD Catch
Equipment:
Hydraulic manifolds with pressureratings up to 15,000 psi
Hydraulic command center
Gate valve manifolds
5 & 9 valve manifolds
Hydraulic & manual plug catchers
3 & 4 phase separators
Low pressure separators (250 psi to 740 psi)
High pressure separators (1440 psi to 2220 psi)
Sand separators
Scrubbers
Line heaters with pressure ratings up to 10,000 psi (500,000 - 2 mmbtu)
Flare Stacks (4" & 6", 40' & 60')
Flow Crosses (2 1/16" - 7 1/16") withpressure ratings 5,000 psi to 15,000 psi
Emergency shut down valves
2"- 3" flanged & hammer union style iron
Have a Question?
If you would like to know more about K&B Oilfield Services, send us a comment, or ask us a question, click below and we will be happy to answer all inquiries.
Contact
Careers
Looking for employment opportunities with a growing company in the oilfield services industry? Fill out our online employment application and shield screening today!
Careers